If you are the proud owner of a small dog, you know that these pint-sized companions bring immeasurable joy and love into our lives. However, along with their adorable features, small dogs can also come with their own set of challenges when it comes to training. From potty training mishaps to excessive barking and leash pulling, it's not uncommon for small dog owners to find themselves in need of some guidance. That's where Dog Savvy – Small Dog Training Made Easy comes in.
This innovative program is specifically designed to address the unique needs of small dogs and provide owners like you with the tools and knowledge to train your furry friend effectively. Say goodbye to frustration and hello to a well-behaved and happy small dog.
In this comprehensive review, we will explore the key features and benefits of Dog Savvy, and how it can help you unlock the full potential of your small dog. Get ready to embark on an exciting training journey that will strengthen your bond and bring out the best in your beloved companion.
Table of Contents
Key Features OF Dog Savvy Small Dog Training Made Easy
Easy-to-Follow Videos:
Step-by-step video tutorials covering positive training principles, problem behavior solutions, complete puppy training, and more.

Engaging exercises and tips that you can start using immediately with your little dog.

Total video duration exceeds 4 hours, ensuring comprehensive training guidance.
Convenient PDF Transcripts:
Accessible platform providing PDF transcripts for each video.
Learn at your own pace and easily revisit key training concepts.
Fun Quizzes for Effective Learning
Interactive quizzes that enhance your understanding of essential training concepts.
Lifetime Updates:
Stay up-to-date with the latest training techniques and strategies.
Benefit from lifelong access to Dog Savvy's updates.
Rest easy with 100% Risk-Free Guarantee
Experience total peace of mind with the generous 30-day return policy. Dog Savvy – Small Dog Training Made Easy will meet and exceed your expectations. However, if for any reason you are not fully satisfied with the program, simply return it within 30 days for a refund.
Know the Trainer of this program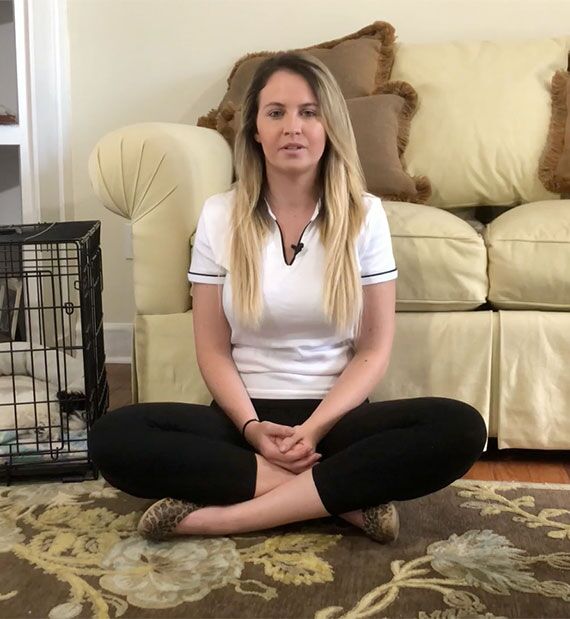 Meet Marina Somma: Your Small Dog Training Expert
Marina Somma, a certified professional dog and animal trainer from Florida, is here to help you achieve 100% control over your dog. With over 10 years of experience in animal behavior, Marina has encountered a wide range of canine issues.
Drawing from her work with various animal species, from penguins to dolphins, Marina understands the need for simple and effective solutions. Whether it's potty training, barking, biting, or gaining your dog's attention, Marina believes that a little guidance and dedication can make all the difference.
With Marina as your expert trainer for Dog Savvy – Small Dog Training Made Easy, you'll benefit from her extensive knowledge and supportive approach. Let Marina empower you to overcome training challenges and build a stronger bond with your small dog.
Conclusion
Dog Savvy – Small Dog Training Made Easy offers a comprehensive and user-friendly solution for small dog owners seeking effective training techniques. With its emphasis on positive reinforcement, step-by-step videos, and lifetime updates, this program equips dog owners with the tools to transform their small dog's behavior. Say goodbye to potty accidents, excessive barking, and unruly behavior. Dog Savvy empowers you to raise a well-behaved and happy small dog while strengthening the bond between you. Don't miss this opportunity to unlock your dog's full potential and experience the joy of a harmonious relationship.
Click here to download the free Dog Training Checklist: A Comprehensive Guide for Every Dog Owner.